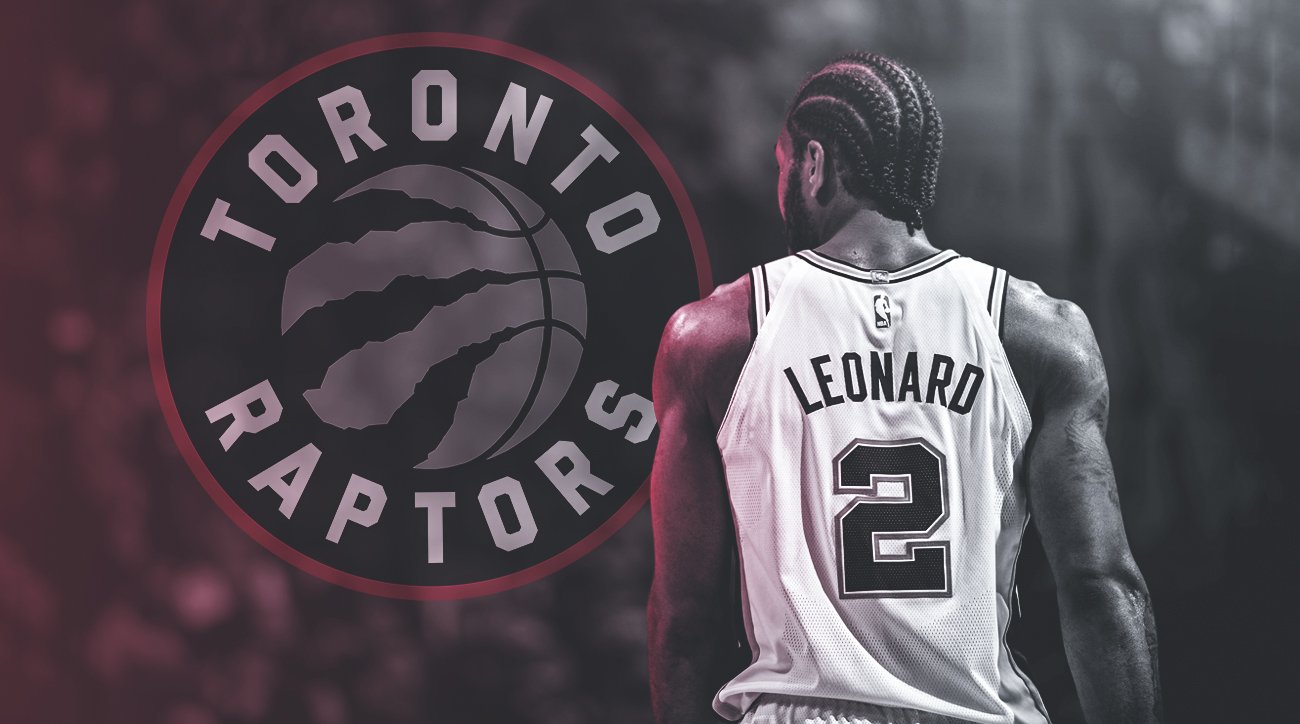 Early this morning, Woj dropped a bomb while all of us were enjoying our last few dreams before the dreaded work day. The Spurs finally put Kawhi Leonard out of his misery and deported him to Canada.
Just kidding, Kawhi is obviously still miserable and has zero desire to play for the Raptors.
Wah, wah, wah poor Kawhi.  He doesn't like his situation in San Antonio so he sits on the bench and complains about his injury that took two years to "heal".  I do not feel bad for him one bit.  If you force yourself out of a franchise then you cannot complain about where they ship you off to.  Let's take a quick look at how DeMar DeRozan feels about all this.
Clearly, he also is not a fan of this trade.  I don't blame him for being upset.  Supposedly he met with the higher ups from Toronto recently and was informed he will not be traded.  He has grown roots in Canada and has become one of the best players in franchise history.  He can complain all he wants.  NBA franchises don't care about players one bit anymore, just ask Blake Griffin.
Now before I get onto my actual thoughts on this trade, I have to put my hand up.  I got a prediction wrong when I said Kawhi wasn't going anywhere.  Hand up, that's on me.  Hopefully you will continue to follow this up and coming blog.  Yep, talking to you two reading this.
My thoughts on this trade? BOOOORRRRIIINNNNNGGGG.  The Raptors are now a little bit better and possibly traded away their best player for a rental.  Sure, they can maybe make it to the NBA Finals and then convince Kawhi to stay in Toronto.  This team still isn't enough to beat any of the premier teams out West.  Next season they could be left with just Kyle Lowry and then they have to completely blow it up.  I guess they look at this as their last ditch effort to go for it all before having to commit to a blow up.  Pretty pathetic effort if you ask me.
The Spurs came out real nice from this if you ask me.  They get DeRozan until 2021.  They can build around the young star which is a much better option than starting from scratch.
Overall, this trade doesn't really change the landscape of the NBA at all.  A boring trade to pair with the least exciting day of the calendar year in sports.  How fitting.
P.S. How wild is it that DeMar DeRozan has four total capital letters in his name? It is normal to see three but four is insane.  What a crazy Wednesday huh?!?